We adopted three month old Josie from a local shelter. Excited new parents we brought Josie home with visions of cuddly puppy bliss.
I had trained my previous dog with no problems at all, but Josie was different. We knew she was smart, we had taught her to sit in less than an afternoon and she learned "no" even faster, but her independence was astounding. Over the next couple of months, we slowly exhausted our puppy training knowledge and patience.
When she bit Rick in the face at only four months old, we knew that we were going to have a big problem. Any punishment we gave her resulted in her getting aggressive towards us. Her behavior was becoming more and more unruly all of the time.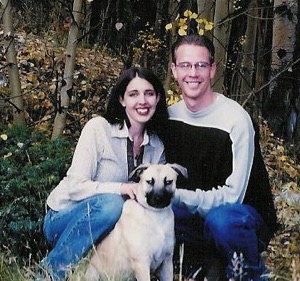 On top of it all, we couldn't even get her potty trained. We tried crate training her, but to no avail. We tried putting her in the kitchen, blocked off by baby gates. She chewed the walls down to the studs, and pulled up the linoleum. We were exasperated.
I talked to the vet about all the problems we were having with Josie's behavior and he recommended we talk to Jackie at Affection & Praise Family Dog Training.
We called her and began the training immediately. In the first lessons she showed us how to potty train Josie. She also explained why Josie was acting the way she was and gave us solutions on how to teach her the right way to behave. Josie's improvement was immediate. And we were excited to go through Jackie's entire program.
Jackie not only showed us how to help Josie, she explained how and why it worked, and really helped us understand the way Josie was thinking. Every lesson, Jackie gave us handouts and written lessons for us to practice with Josie. Things were great, we were happy and Josie was happy.
Jackie's knowledge has been invaluable to us. Thanks to her we now have a happy, healthy, well-behaved four-legged member of our family!
Thank you!!!!
Rick, Niki & Josie Schell, Denver, Colorado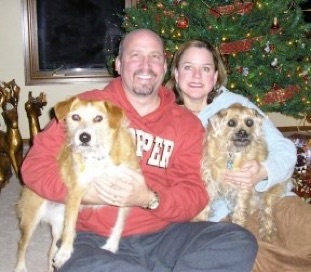 Wookie and Harley are our kids. They are both terriers. What kind of terriers? Holy Terriers! Actually they aren't both Holy Terriers. They have two very different personalities. Harley is very high strung and out of control (a Holy Terrier), while Wookie is gentle, cuddly and a bit slow.
Each of them was abused by their former owners (so we were told by the shelters from which we adopted them). As a result, they each have behavior issues, but not the same issues.
Jackie of Affection & Praise Family Dog Training has been absolutely fabulous in identifying the issues and teaching us how to address them, despite the fact they are so different. She immediately recognized the behavior traits of abused dogs and tailored her training approach accordingly.
She has taught us how to control Harley's wild, crazy, out-of-control behavior and to make sure Wookie comes back to us when we need him to. The dogs absolutely love her and she immediately connected with them the instant they first met. We are truly amazed at her abilities. And she has a great sense of humor and is a pleasure to work with. We highly recommend her without one single reservation and without hesitation.
Julie and David, Broomfield, Colorado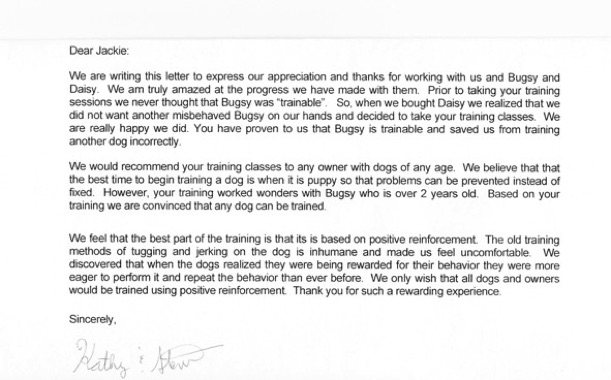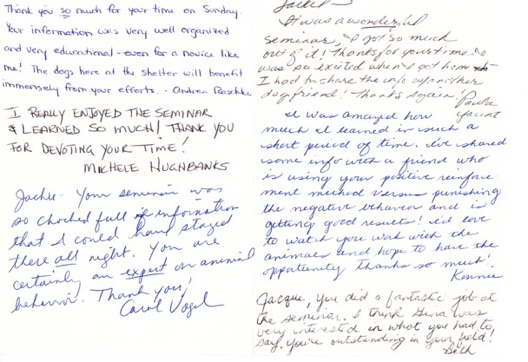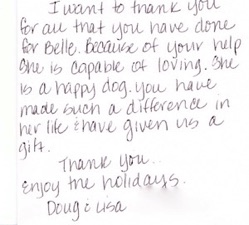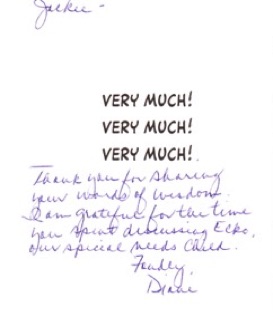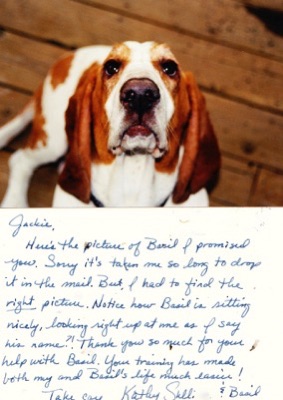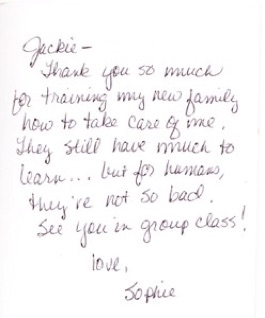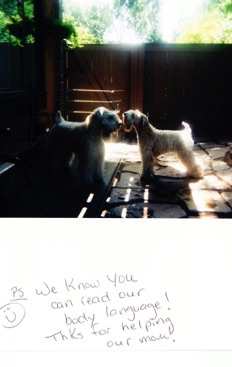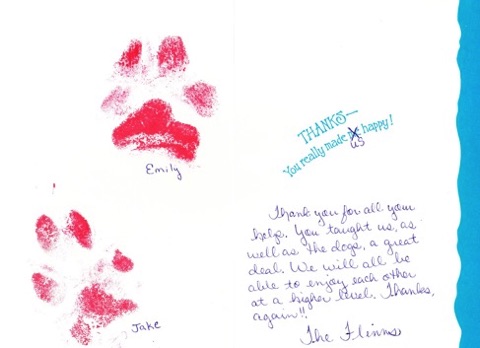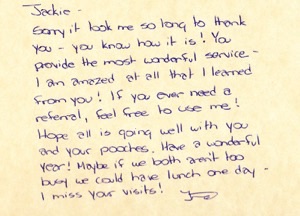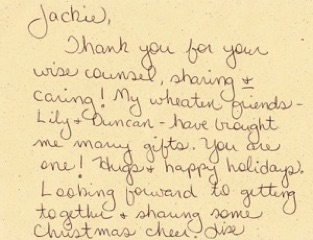 A Selection of Testimonials: